Summit Christian School is dedicated to helping families explore options that can make the hope of Christian education become a reality. 
Ohio EdChoice Scholarship (Now available to all students in Ohio)
SCS is a provider school for the Ohio EdChoice Scholarship. The EdChoice Scholarship Program provides state-funded scholarships to students in TWO categories. The scholarship must be used to attend private schools that meet requirements for program participation.
TRADITIONAL EdChoice students are those who who attend or are assigned to designated public school buildings. To determine if your assigned school building is on the designated list, click HERE.
EdChoice EXPANSION students can qualify for a scholarship based on their family's gross income and household size, regardless of their public school district of residence.
Ohio's EdChoice Expansion Scholarship program is now available to ALL students in the state of Ohio.  Every student is now eligible to receive at minimum, a partial scholarship. Income and household size will determine the amount of the scholarship received.  Additional income specifics and general scholarship information are available at the link below.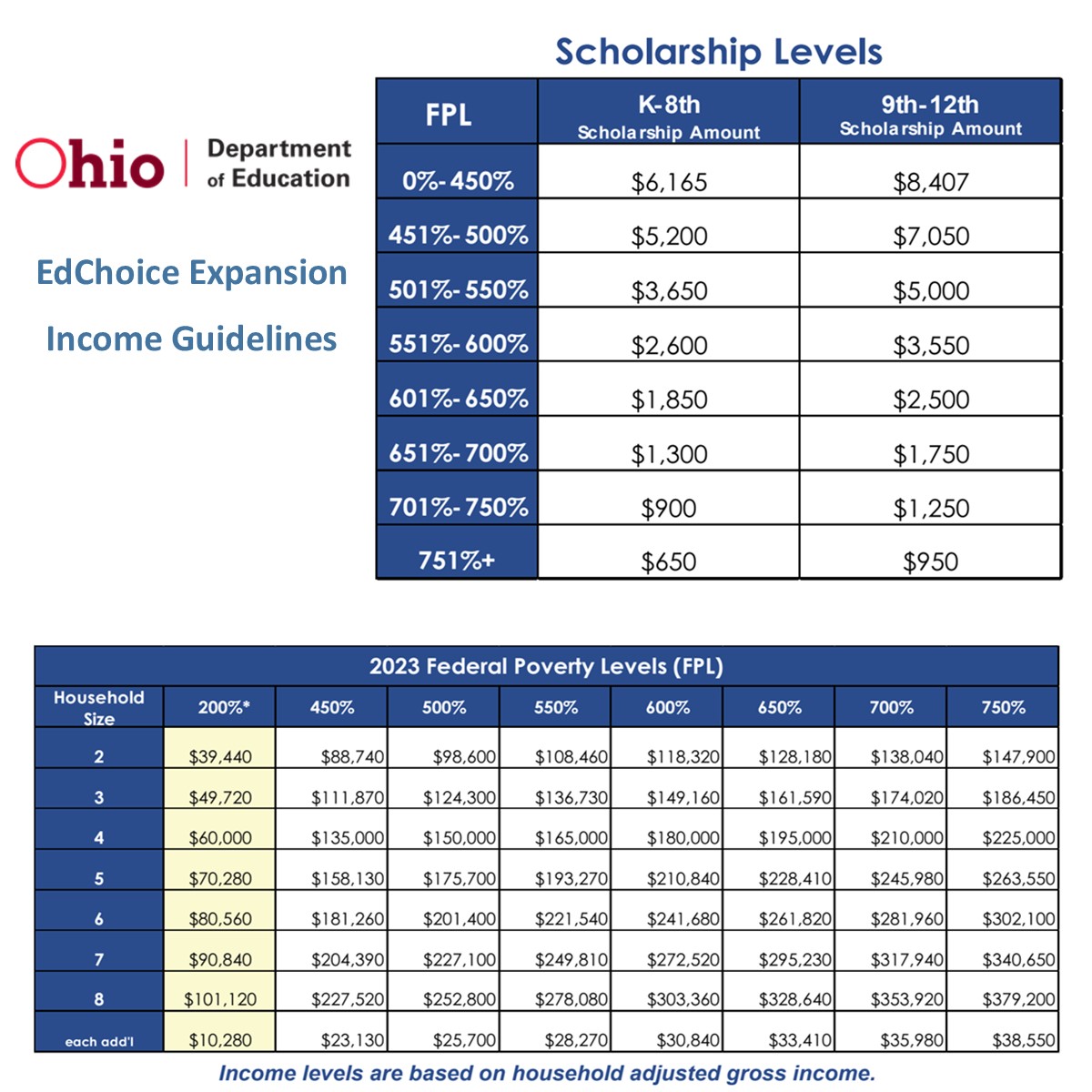 EdChoice Scholarship Program Information
Tuition Assistance Program (TAP)
For those who are not able to apply for the state scholarship, SCS offers a need-based Tuition Assistance Program (TAP). Families are required to submit applications annually, as they have need. Many factors will determine whether a family will qualify for need-based aid.  Summit Christian School uses FACTS Grant & Aid to collect and evaluate all tuition assistance applications. FACTS assesses a $40 fee for all applications. The priority application window for TAP ends May 15.
Early Payment in Full
A 5% discount will be applied to the full tuition charges if paid in full by July 15.
Please contact the SCS Admissions Office for more information about Financial Aid options.